Upcoming Events
---
Meditation Classes – January 14th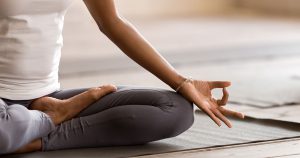 These classes will be lead by Eddie Serano and will provide lessons in meditation and an opportunity to improve your state of mind! The class is capped at 10 new students. Those who took the class last spring are welcome to join again, but should bring their book from last spring.
Classes will be on Tuesdays starting at 5:30pm with a flexible end time to allow for the freedom to meditate. For more information, or to register for the class, email Eddie Serano at eduardo_serrano@unc.edu.
---
Learning to Analyze Your Data in R – Workshop 4

Learn how to use R in your data analysis! Join us for the second workshop in this series of webinars to explore data tidying, graphing, transformation, modeling, and reporting. Gain greater flexibility in analyzing, graphing, and presenting your data.
During each session, instructors will utilize a provided data set that viewers can practice with. We will have experienced R users present at each meeting to answer any questions, and lessons will also be accompanied by a free textbook available online. The November workshop will focus on graphing your data in R, as well as exploring options for getting help while using R.
Who: Anyone on campus!
When: The fourth session will be held Thursday, December 12th, 3:30-5pm
Where: NRI room 1331
---