Upcoming Events – Spring
---
Take a moment to see what our community is up to and to share the things that brighten up your day with A Ray of Happiness.
For updates and reminders on all Catalyst events and more join our listserv to receive our weekly newsletters.
---

Catalyst Virtual Spring Symposium
March 25th and 26th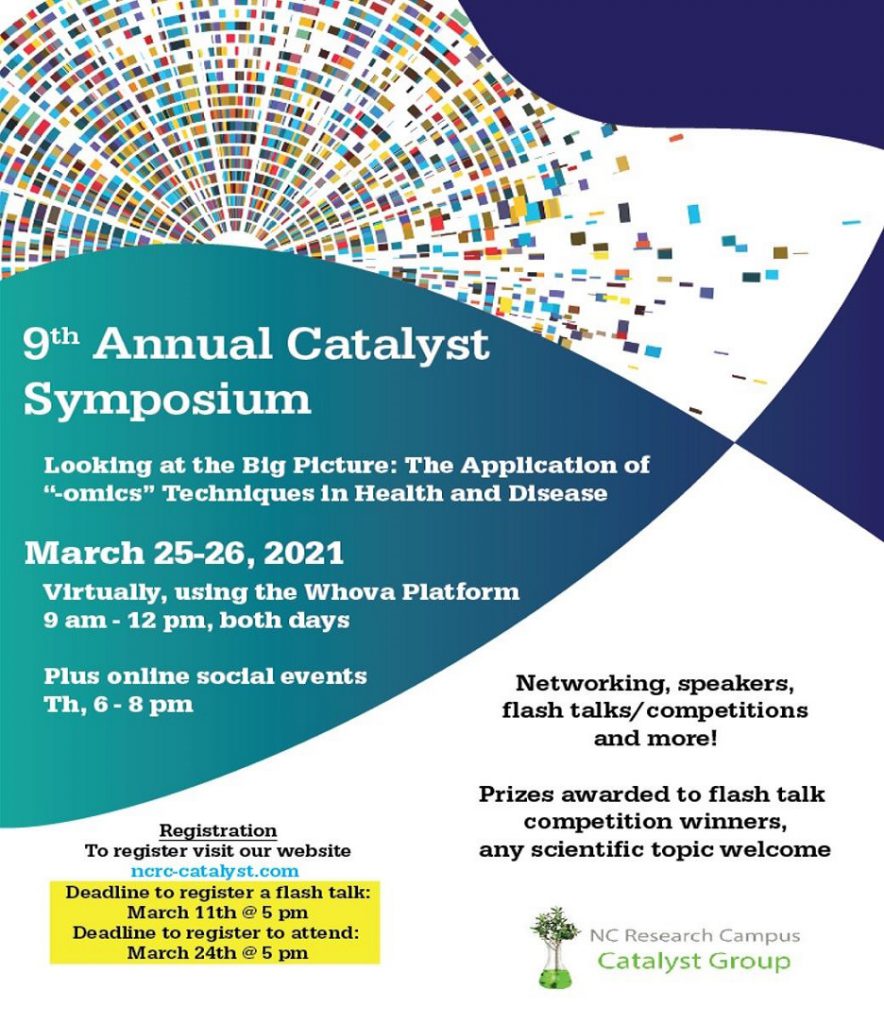 The NCRC Catalyst group invites you to the virtual 9th Annual Catalyst Spring Symposium- "Looking at the big picture: the application of "-omics" techniques in health and disease"! The event features two scientific sessions with 6 speakers, flash talks, networking, and talks from researchers at the North Carolina Research Campus and across North Carolina.
When: Thursday March 25th & Friday March 26th, 9am-12pm
Where: On your computer! We will be providing a user guide for the Whova virtual platform.
What to do:
Registration closes at 5 pm on Thursday, March 11th for flash talk presenters, and 5 pm on Wednesday, March 24th for other attendees.
Flash Talk Information: Flash talks will be replacing poster presentations at this year's spring symposium. The structure of the flash talks will be a 5 minute pre-recorded presentation using a single presentation slide without animations. For flash talks entered into the competition, there will be live question and answer sessions, with 3 minutes allowed for questions for each talk. Prizes will be awarded for competition winners. For flash talks not entered into the competition there will be a chat feature for symposium attendees to ask presenters questions and give feedback. We encourage everyone to submit a flash talk, as space is unlimited. We welcome any scientific subject matter, and material presented elsewhere. We ask that the flash talk not be the same as any poster presentation given at a previous catalyst spring symposium.
---

Racial and Ethnic Classification in Research and Precision Medicine
Who: Dr. Alice B. Popejoy is a computational biologist with a PhD in Public Health Genetics and a Certificate in Statistical Genetics from the University of Washington
What: This workshop will examine the role of race, ethnicity, and ancestry in research and clinical practice. Discuss whether population diversity is relevant and explore alternatives to self-identification measures.
When: Wednesday, March 10th from 3:30-4:30 pm
Where: This is a virtual event via Zoom
What to do: Register here to receive the link to attend.We hope to see you there!
---

NRI Seminar Series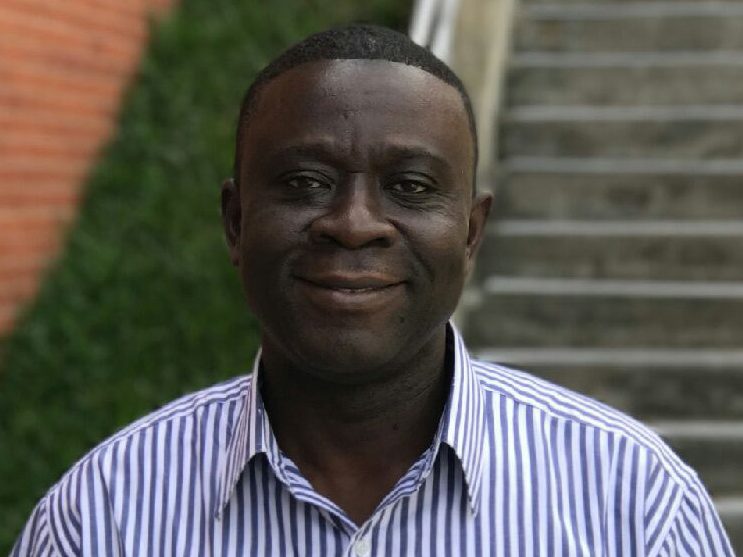 Who: Maxwell A. Gyamfi, Research Scientist at the Julius L. chambers Biomedical/Biotechnical Research Institute, NC Central University
What: "The Xenobiotic Pregnane X Receptor Regulates Obesity and Ethanol Hepatotoxicity"
When: Thursday, February 25, 12:00-1:00pm
Where: Please use this Zoom link to join (passcode: 432505)
---

Precision Nutrition and Brain Health Virtual Symposium 2021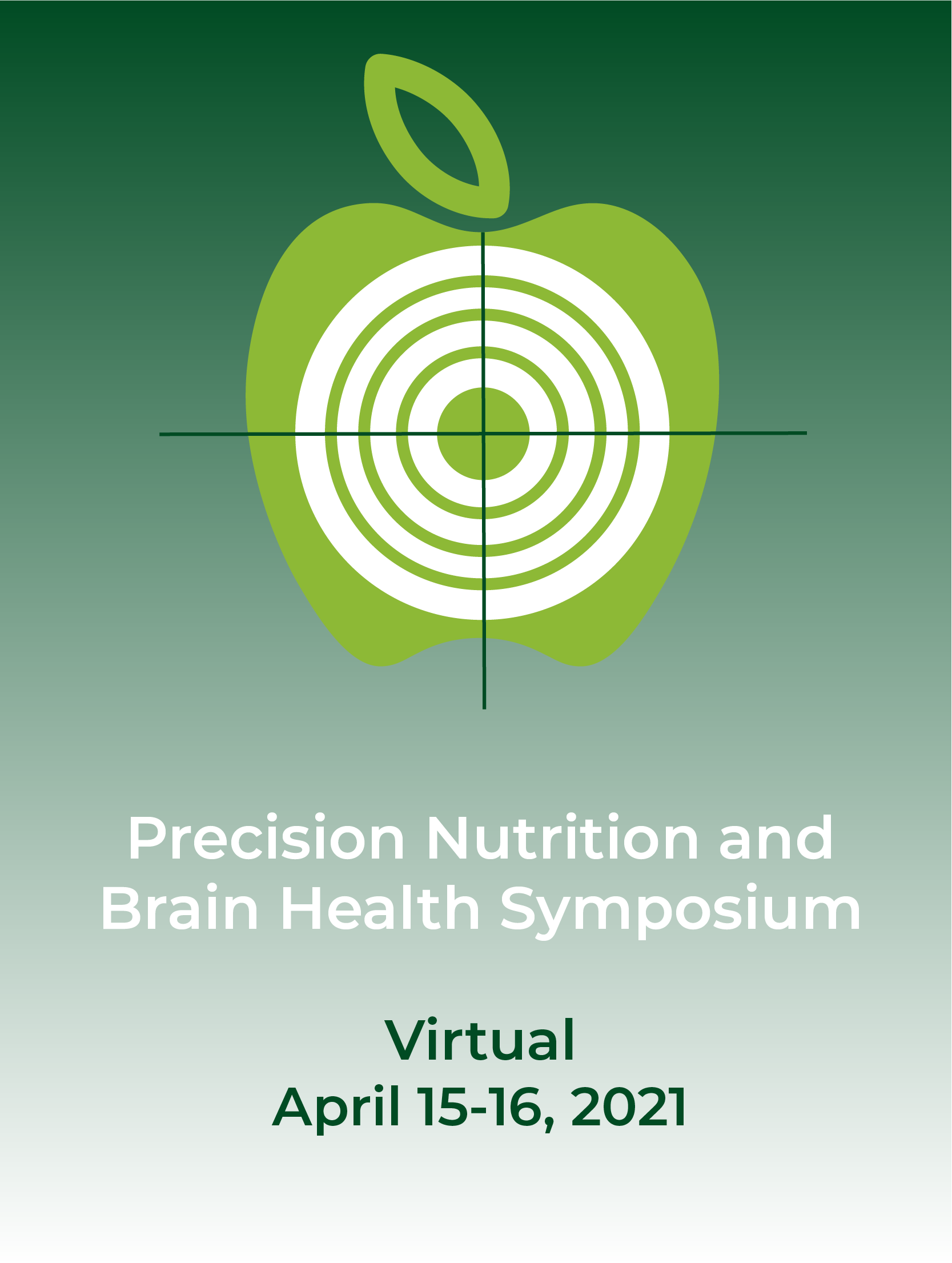 What: A two-day symposium that highlights the role of maternal nutrition in brain development and explores how this can be optimized based on individual genetic and nutritional backgrounds
Who: Scientists and medical professionals from academia, government, and industry
When: April 15-16th
Where: The symposium will be held online
What to do: Registration and further details can be found here
---

2020-2021 Science Policy Training Series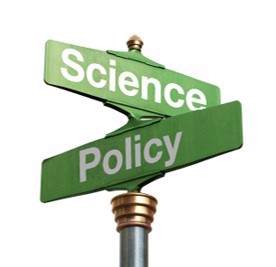 Learn about the field of science policy through the new 2020-2021 Science Policy Training Series. This series is hosted by the North Carolina Students for Science Policy Coalition (SSPC) (made up of UNC-CH Science Policy Advocacy Group, NC State Science Policy Pack, and UNCG Spartans for Science and Policy)
Who: Any student or postdoc of a North Carolina college or university
What: Learn about what science policy is, why it is important, and how you can get involved! To earn the certificate of training, participants must attend 5 seminars and 3 workshops by July 2021 and submit a brief summary of each event attended. On average, 2 events will be offered per month.
When: The first seminar in the series will be NC Science Policy 101 at 11 AM on September 17th
How to register: Please sign up at this link. An updating calendar of series events, along with other science and policy opportunities, can be found here.
---

Virtual Game Night – Every Thursday!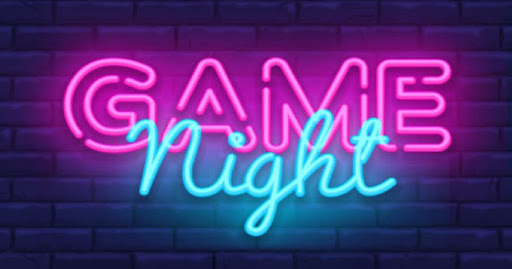 What: If you're looking for something social to do in these anti-social times, join us for some laughs (and hopefully a good time)!
When: Every Thursday 5-7pm
Where: On your computer!
What to do: See the zoom link here to join
---
Given how many of us may be working from home in the coming weeks, we've included some tips from people about how to work from home and what you can get done on your thesis during this time!
---